Do you love lounging in your spanking new patio but fear the unpredictable weather? Aside from ensuring a continuous patio stay even when the rain begins, a patio cover will also protect your patio material against harmful weather elements. If you're thinking of how to put a patio cover on your patio, here are some patio cover projects to give you inspiration for your own patio cover!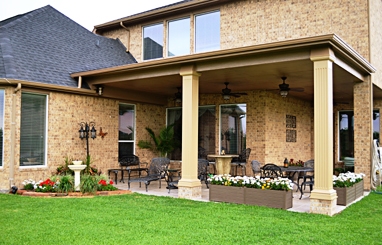 This home is now enjoying more quality time outdoors after installing a patio cover covering two adjacent walls of their home. What used to be a sitting area only when the weather permits it have been a stylish tea time favorite nook where they can entertain themselves and friends no matter what the weather is. Combine it with patio furniture which gives off a stark contrast and pops out of its background and you'll have a magazine-worthy patio to admire and sit in.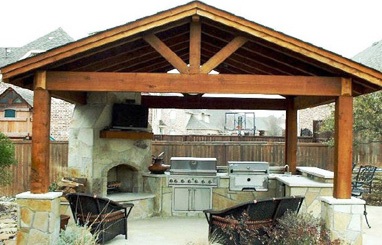 Meanwhile, this family home will continue to enjoy their outdoor barbecue party despite the rain because of their classic A-line patio cover. Supported by strong timber resting on strong concrete posts, this shed-style patio cover provides protection to all kitchen equipment. So continue grilling and merrymaking even when the weather doesn't cooperate.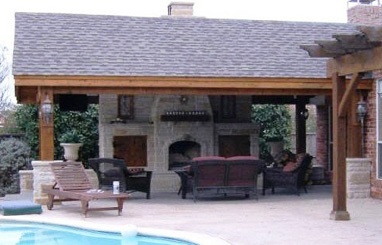 This patio has seen a glorious revival with a fortifying patio cover which lets the family enjoy their outdoor living room in style. With the patio cover, say hello to comfortably cushioned seats. Feel free to export your indoor living lifestyle without worrying about its upkeep.
Indulge more in outdoor stays and add more living space to your existing floor space with the help of patio covers. Not only that, it will also help protect your exteriors from the direct effects of harmful weather elements.