As spring slowly gives way to summer, making the most of your outdoor living space is a must. From a simple lounge area to a party-ready yard space complete with kitchen, here are some outdoor arrangements you can make to have a memorable summer right in your yard!
Compact Patio
Whether it's for a short chat or an outdoor lunch, this compact seating area does it with a simple style. There's a foldable umbrella to give ample shade over your lunch or afternoon coffee or tea. There's also a sunbathing chair by the corner for those who'd love a glorious tanned complexion during summer.
Plush Outdoor Living Room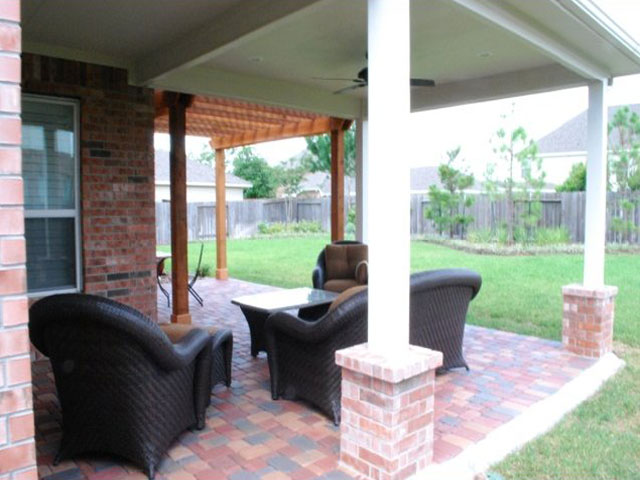 The spring and summer seasons call for more outdoor living and for this home, they have heeded the call with an outdoor living room installed under their covered patio. With plump seating furniture, this family is more than ready to soak in the summer feel in their brand new outdoor living area.
Ornate Outdoor Room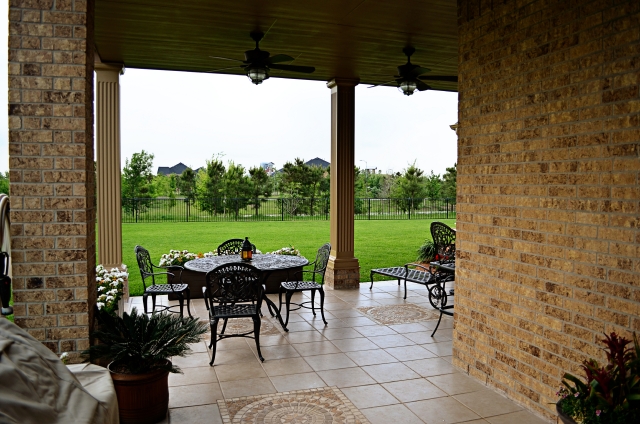 If the family above chose woven furniture, this home chose to go the ornate way when it comes to their outdoor furniture. Partnered with a light brick facades and light cream-colored tiles, this home has achieved a sleek and classy and outdoor living space ready for the summer season ahead!
Pool Lounge Area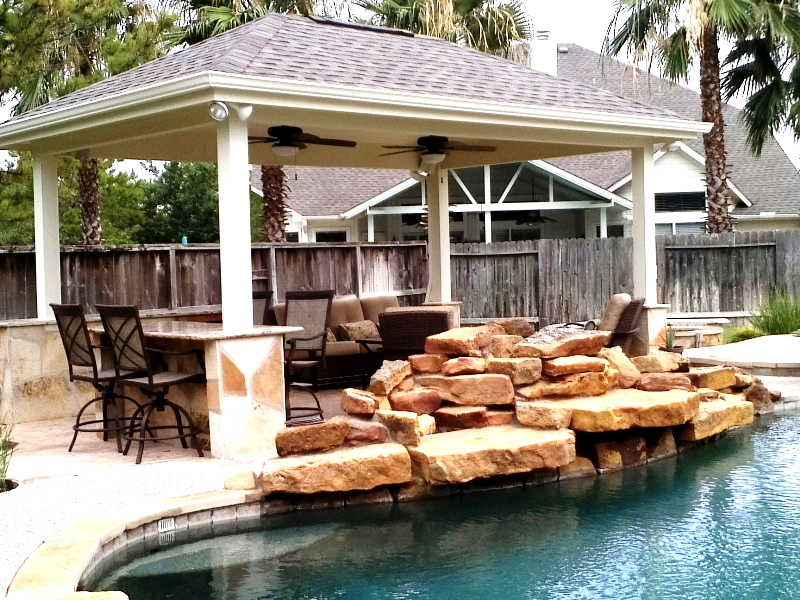 When the heat turns up, pool parties are the best way to rest and relax in the company of your friends. For this home, a conveniently close pool lounge area makes their quick summer parties an absolute fun event. A four-post patio cover with ceiling fans installed help make the lounge stay a comfortable one. There's also an L-shaped countertop by the left side for snacks and refreshments.
Outdoor kitchen and dining area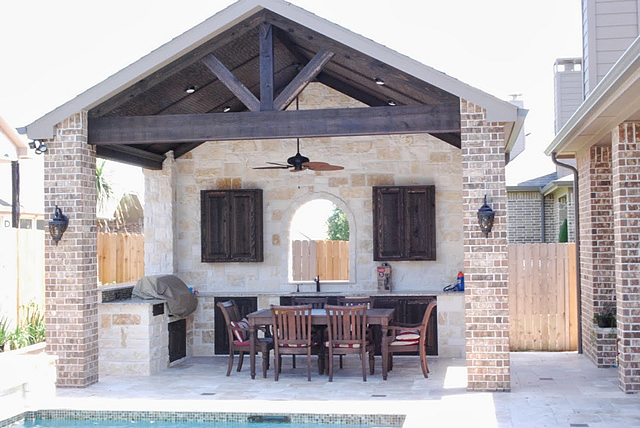 From fun and refreshing pool parties, some may opt for al fresco dinner parties. From the appetizing ambiance, tasteful floating cabinets done in dark wood to complement the mighty beams and a classic wooden dining set, this outdoor kitchen and dining area is ready to host many a memorable summer dinner parties!