Concrete is one of the most inexpensive, malleable flexible patio surface material you can choose for your patio. See how concrete can give your patio a neat yet interesting look with these 5 concrete overlay transformations.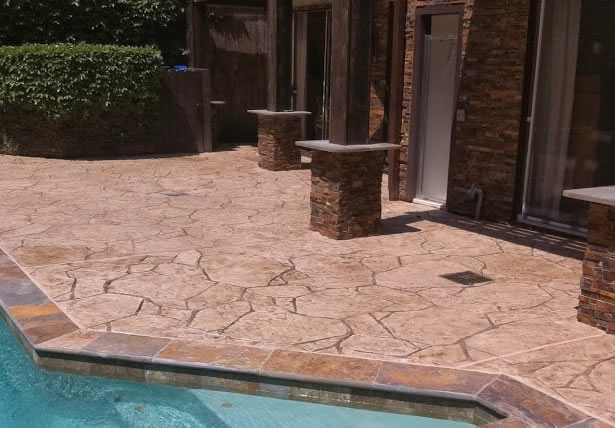 Flagstone isn't the only material great for pool surrounds, even concrete overlay is. Being malleable enough, you can have your concrete lined like irregular flagstones and have it an uneven finish. This makes the surface give enough friction to avoid slips and falls after a short swim or when it rains. Concrete overlay also requires little to no effort in maintaining and can last for more than a lifetime.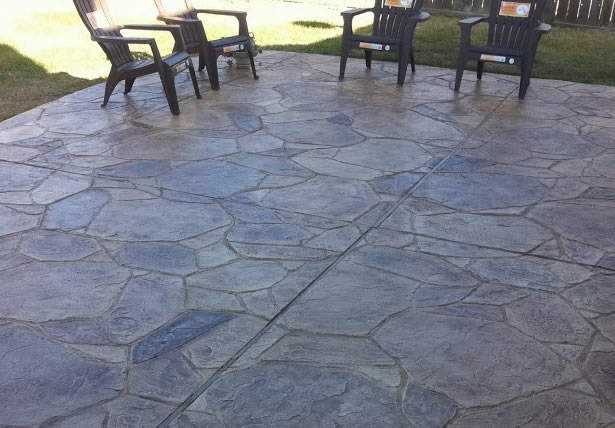 Here, you can see the concrete overlay fashioned to look like a flagstone, too. But this time, the stamped concrete's sections are treated in different colors, creating a varied look to the faux flagstone style.
Up close you can see the uneven surface and glossy finish, making your patio safe for walking even when it rains. The gloss also neatly covers up the uneven surface giving it an elegant to look at despite the rough look.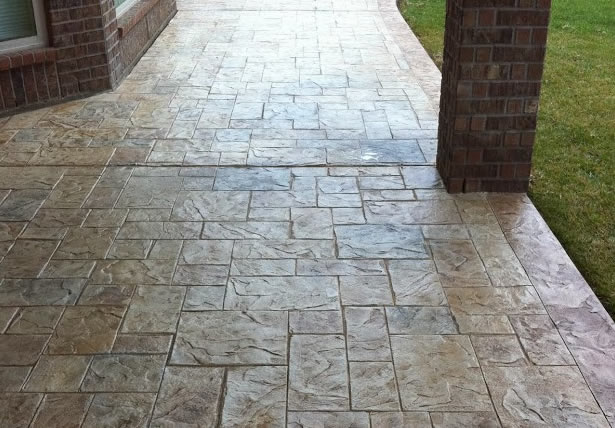 Another stamped concrete, this time molded and shaped like pavers, the etched lines and slight uneven surface create enough friction to prevent slipping accidents. It's great for your walkways, side patios and the surrounding perimeter of your home.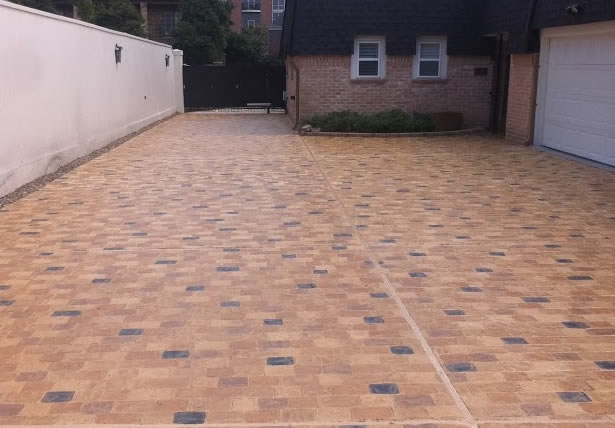 Mimicking a brick visually, concrete can easily be stamped with different colors and finished smoothly for driveways like this. We're sure the homeowners always have a smooth ride going in and out of their driveway courtesy of this smooth and sleek-looking concrete overlay patio.
Convinced concrete overlay is the way to go for your patio surface? Call us today for a no-cost, no-obligation consultation and let's get started forming a concrete plan for your patio surface project!