This holiday season keep your merrymaking warm with joy and fervor outdoors by the side of your hearth. Here are 4 holiday hearth designs you might want to consider for your outdoors!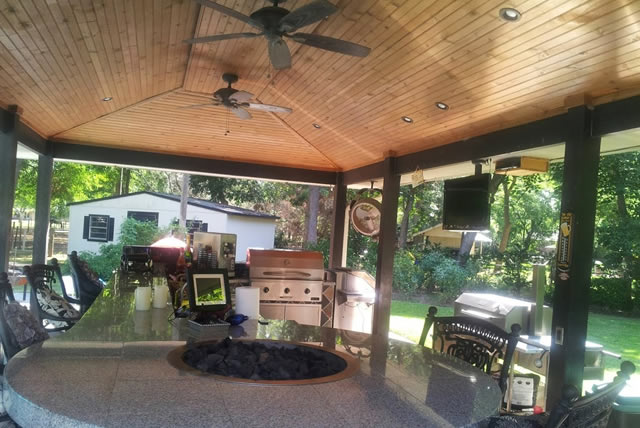 The hearth isn't just the heart of the home, it's also the centerpiece for this family's outdoor dining room. Keeping everyone warm while waiting for their holiday feast or even grilling one on top of this nifty firepit is definitely the most cost- and space-saving technique we've seen in the years we've worked with firepits!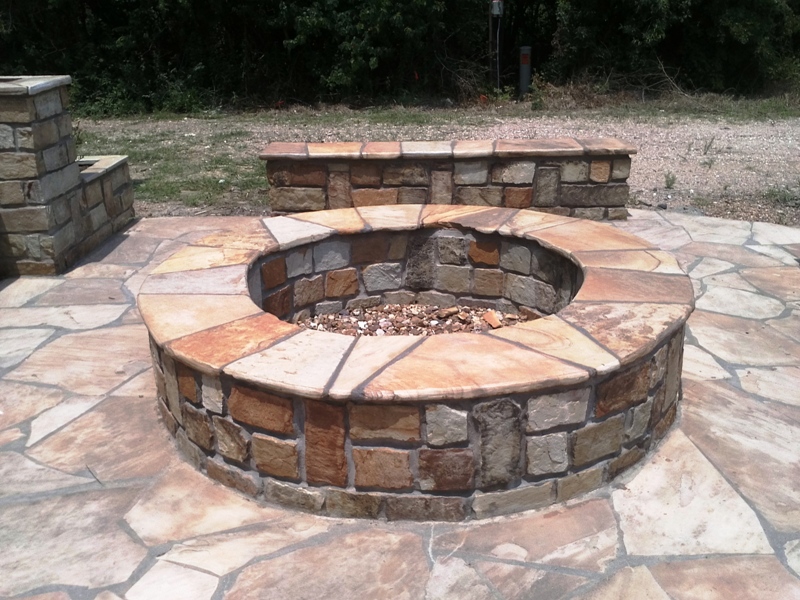 Firepits can also be effective without needing too much space like this centrally-located installation. In this case, the homeowners opted for one which blends seamlessly with their patio surface. This fire pit can also run on either gas or propane. We're sure many memorable gathering and roasting—marshmallows and family (figuratively, of course) have ensued near this firepit!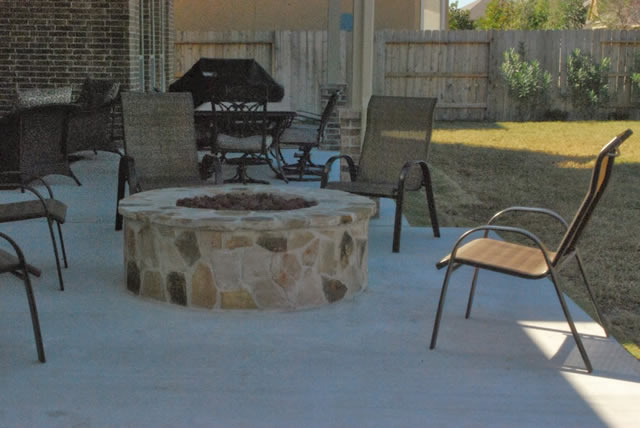 Here's another take on the firepit. Instead of constructing a bench beside the fire pit, the homeowners chose to surround it with chairs instead to allow for freedom of mobility. This ensures your guests can choose to sit where they feel the most comfortable. The fire pit itself also has ample ledge space perfect for propping one's feet up or for drinks and meals. This simple setup will certainly look inviting during the holidays.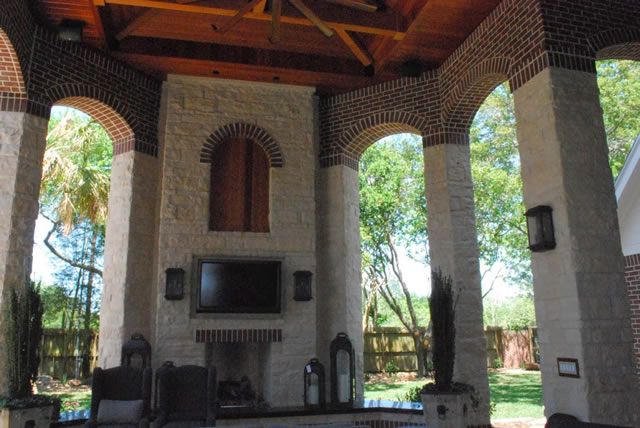 This clever placement of the fireplace into the wall not only spreads the warmth centrally but also blocks the cold breeze from outside. A fireplace like this can use traditional firewood. If you We're sure many holiday gatherings in this outdoor room has been filled with warmth and happiness.
Whichever holiday hearth style you choose, we're sure we can make it in time for the holidays. So, call us now for a free consultation and quote and get that hearth roaring with fire!