Wondering what can be done with that empty outdoor space you have? In this article, we give you 3 wonderful patio designs which bring out the best out of these outdoor spaces. So, read on and take inspiration from these outdoor pictures on how to unleash the potential of your patio!
Outdoor Lounge Area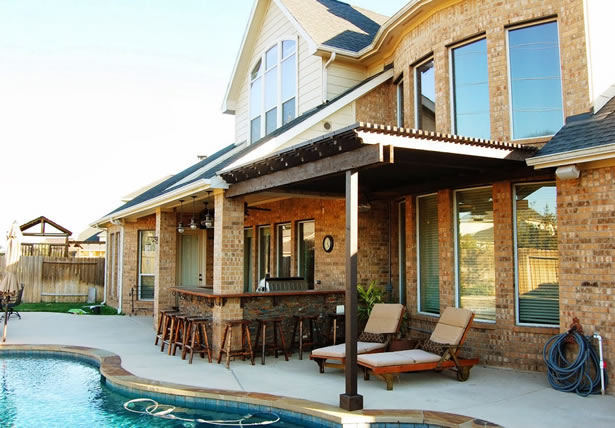 The space beside a pool is one of the hardest place to design for. The pool's shape and location may limit you in appropriating a section and fitting it with the right patio furniture. The clever juxtaposition of a slim and space-efficient bar table and bar stools give enough seating for more people while still having enough space for foot traffic.
Outdoor Kitchen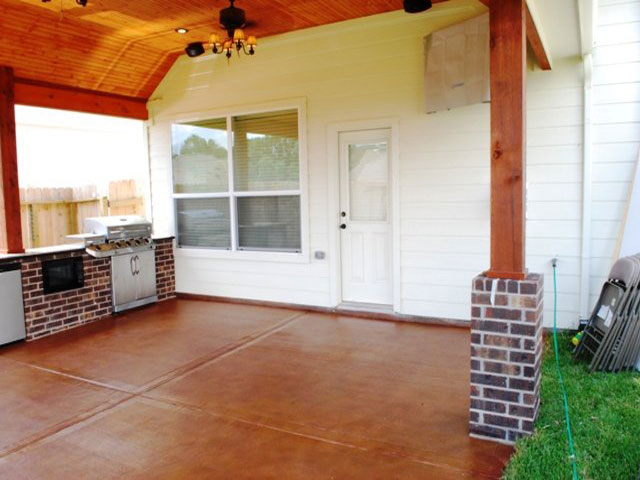 A covered outdoor kitchen in the backyard is the probably one of the best backyard projects to undertake. This placement is also effective since the gas lines are near and there's not a lot of rerouting gas pipes needed. The patio cover also ensures this space can be used whatever weather there is.
Borders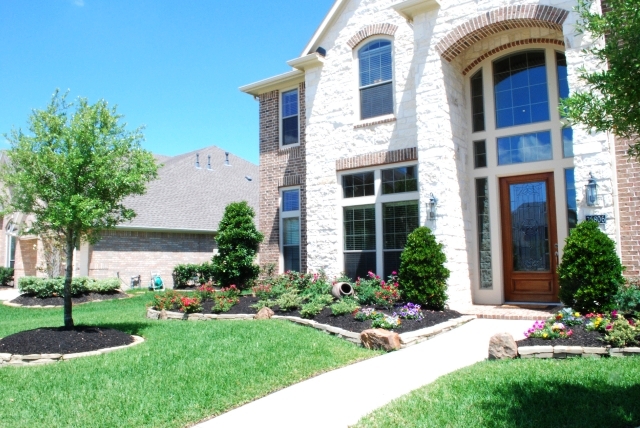 When doing landscaping projects for a wide expanse of space like this, maintenance is the number one concern for homeowners. They're afraid that the plants might run out of space and end up withering due to strict competition from wild plants. However, borders easily solve that. It gives each plant enough room to grow and flourish while also highlighting the garden plots. Bordering your garden plot also helps you keep the nutrients for your plants only and prevents wild plants from encroaching your garden. If you have an invasive plant species in your garden, putting it inside a border also limits its growth area and prevents it from invading other weaker plants.
These are just 3 of many patio possibilities you can have for your own outdoor space. To truly maximize the potential of your patio, call us today for a free inspection of your property, no strings attached!