Do you want your new pergola to complement or contrast your exteriors? In this article we show you 4 pergola palettes to see the difference it makes in prettily framing your overall patio look.
Light Wood Hue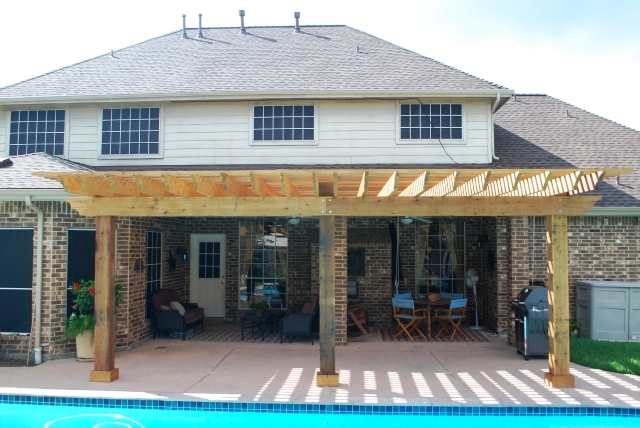 Installed against a semi-dark brick façade, this pergola provides a contrast foreground interest. It provides a light transition from the darker inner covered patio to the semi-open pergola-covered patio area before we're let into the pool. A perfect space to lay out those pool chairs and have a relaxing stay before and after a swim.
Cedar Sawn Hue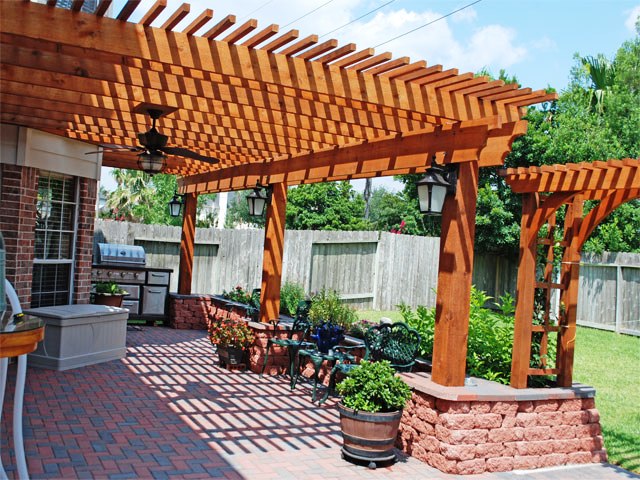 A wood material can provide so much character to the pergola installed. For a shade arbor and transition marker like this pergola installation, consider rough-hewn cedar and achieve a naturally rustic look for your pergola. Notice how the pillars are constructed not on the ground but an elevated border for added support and structural integrity.
Complementary Hue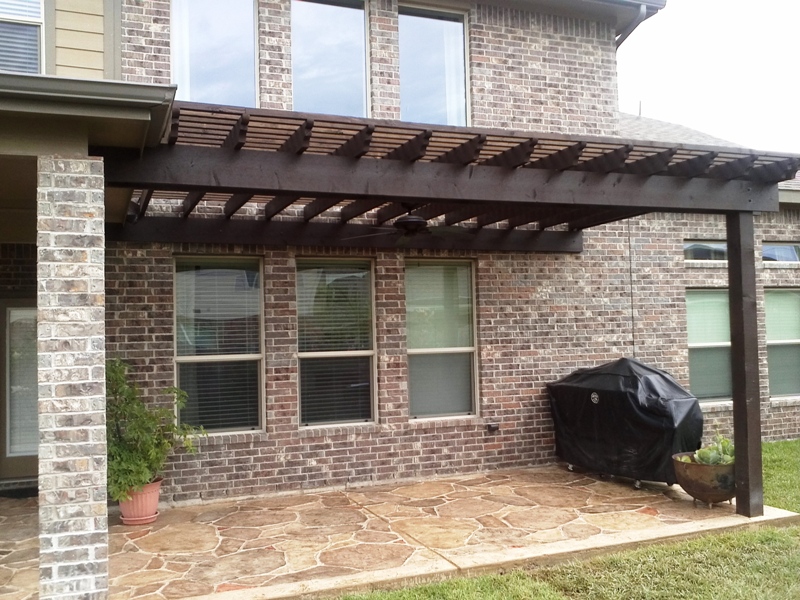 Complementing the brick façade of this house and the same earthy tones of the patio surface, this dark pergola quietly holds its ground while also serving as a patio cover. This timeless pergola addition will hold a dark charm for years to come.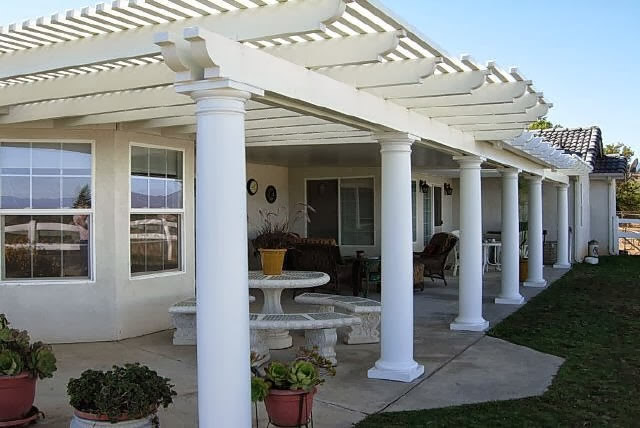 Another complementary pergola execution, you might also consider painting your pergola in the same color and tone the trim of your house is. This will give your patio the classic look. The Doric columns also give this pergola installation a simple but sturdy flair holding the beams with its own dramatic curve at its ends.
For more ideas and inspiration on pergola designs, browse our gallery featuring our completed projects in and around the Woodlands area and beyond. If you have a design in mind, call us today to schedule an in-home estimate or start a free, no-obligation consultation.