Cook up a feast in your spanking new outdoor kitchen and host your family and friends at the same time. Extend your outdoor living space with a functional kitchen ready to produce sumptuous dishes for everyone to enjoy. Below you will find some of the best outdoor kitchens which will easily blend with your available outdoor space. Read on and get inspired to building your own!
Single Appliance Kitchen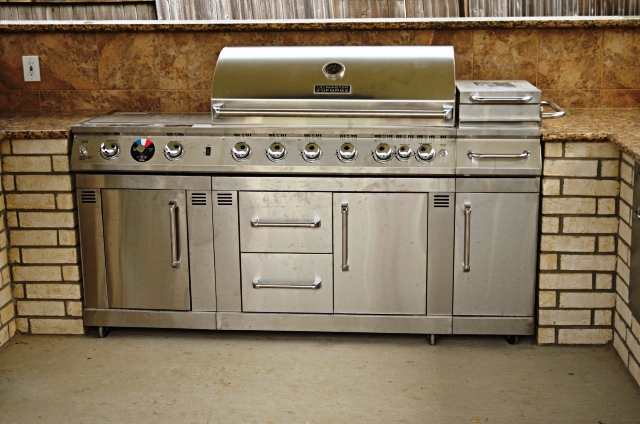 For those who want a simplified installation of their outdoor kitchen, you can choose a multi-purpose kitchen appliance which has all the cooking features you'd need. With a stove pot, a grill, some clever storage space for plates, cutlery and cookery, you'd have a fully-functioning kitchen in a small amount of space on your patio. Planning tip: it's also good to pick your kitchen appliance first and have your patio countertop space fit it rather than the other way around. This way, installation will cost you less and avoid having to hack away at your existing patio structures in order to simply accommodate your kitchen.
Straightforward Kitchen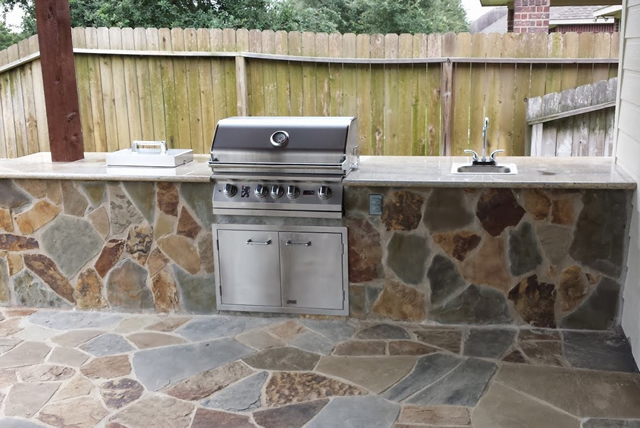 Another example of where the outdoor countertop fits your appliance, this minimalist attack on the concept, this home's outdoor patio sports a sturdy grill, an icebox and a sink. Again, you don't need to have a fancy kitchen appliance for an outdoor kitchen. Simply choose which fits your needs and budget and work around that single appliance for your outdoor kitchen to fully come alive.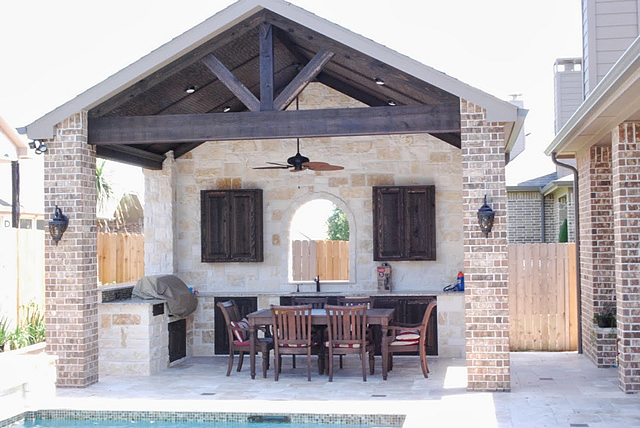 If you have the space for it, why not fully utilize your freestanding patio and convert it into an outdoor kitchen and dining room? This home had the space and instead of letting it languish, they unlocked its full potential by having an outdoor kitchen installed. Complete with hanging shelves, a grill, stove top and sink, this house increased the value of their home and made their outdoor room more functional than a simple seating area.