Want to spend more time outdoors but don't have the proper space to relax in? Get inspired by these creative custom patio designs installed right here in the Woodlands neighborhood and imagine if these fabulous creations exist right in your backyard.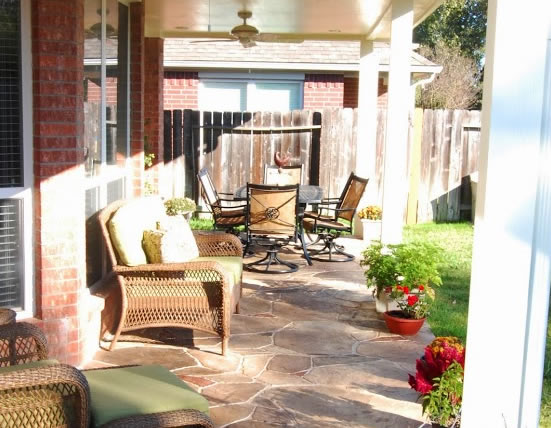 From having a patio cover, the complimentary patio surface, comfortable patio furniture, proper spacing, and plants for added charm, this patio is the perfect example of harmony. A sofa for some early morning reading or the tea table for some afternoon chat, this patio invites you to spend more time outdoors, just relaxing and enjoying your scenery.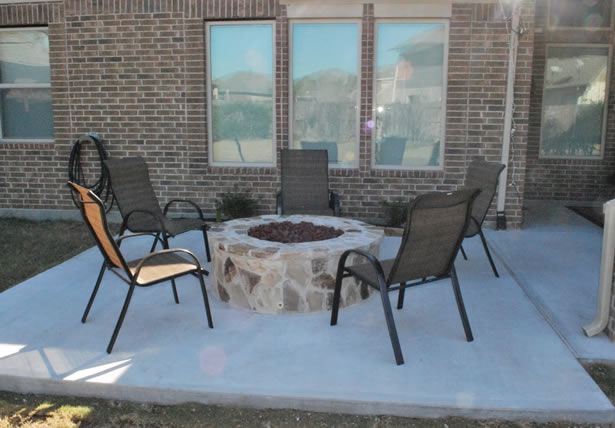 The chill of the evening keeping you from staying outdoors long after the sun has gone down? A firepit in your middle can easily solve that, making your outdoor patio just as cozy as your indoor living room. Make it more functional with a grill and you'll be roasting some marshmallows or thin slices of meat. If you're into some soul-searching or star-gazing this open patio is perfect under the cover of a starlit sky. Just keep a gentle fire roaring and relax after a day's work.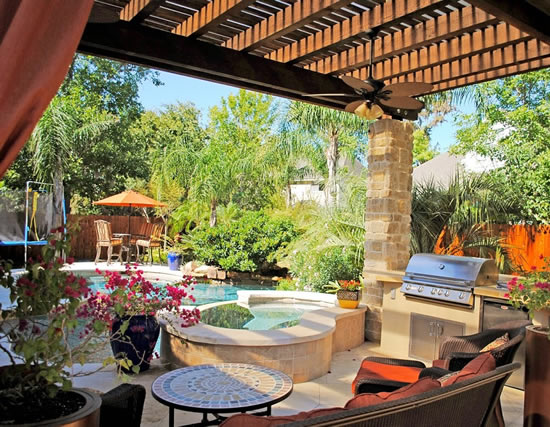 You don't need to save up for a vacation anymore when your outdoor looks like this! A paradise made up of comfortable seating, an indoor pool and nearby grill, entertain friends and family and feel like summer is forever. With a creative custom patio like this, live your outdoor life to the fullest in this getaway-inspired outdoor room. Note the clever use of space leaving each nook and cranny with a purpose.
With each of these creative, custom-built patios, you will see how every patio we create is different and dependent on the client's wishes and needs. When it comes to custom-built patios, trust that Woodlands Patio will always work with your budget and schedule!